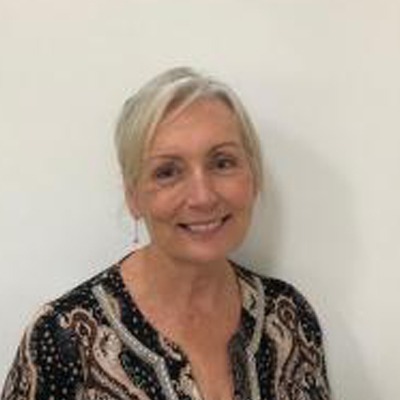 There was a time in my life when I felt really stuck and helpless. Nothing was going right and I really was at rock bottom.
Then I found out about a Louise Hay 'Heal Your Life' workshop that was running near me the very next week. I figured I didn't have anything to lose by giving it a try although I was quite suspicious that it would be very 'American' and possibly cult-like and not at all the sort of thing that I would feel comfortable with.
In fact, it transformed my life!!
​I had been coaching and mentoring individuals and groups in corporate settings since 2008, alongside my day job at the BBC, and had already achieved certification by the International Coaching Federation. But I had realised that underlying many problems experienced by people at work was an entrenched lack of self esteem and self worth and I just didn't have the tools to help them. This had made me feel that I had very limited value as a Coach, to the point where I felt useless and considered giving it all up.
Following my wonderful experience on the two day 'You Can heal Your Life' Workshop, I have now invested in training and am a licenced  'Heal Your Life' Coach and 'Heal Your Life' Workshop Leader, using the frameworks and philosophy that were developed by Louise Hay.
I have discovered an approach and a set of tools, that really do transform people's lives for the better, by enabling them to build and maintain their self worth and self esteem. Every thing else just improves for them after that.
​I have now quit my BBC job and London life and moved to a stunning, nurturing home at Bigadon Cottage on the edge of Dartmoor in South Devon and have launched my Greenway Life Coaching practice to share this amazing and valuable work with others.
There is a lovely relaxing feel at Ola and Claire and Elisha have done a fantastic job in getting my neck sorted. My treatment isn't even complete and everything is already feeling much less achey and more free. I feel more balanced generally and can really see the value so will definitely be checking in every so often for a little top up!
Ola is by far the best Chiropractic care I have experienced. Claire, Zehra and Elisha are exceptional practitioners and beautiful people and they work their magic every time. The clinic is beautifully set up and and a calm place to wait for your appointment. I recommend them highly.
Dr Claire is in an exceptional chiropractor who works in a truly unique way. Everything about her presence is deeply loving and caring and she is highly intuitive and responsive. Whatever the issue, Claire will meet with with so much care, honesty and expertise - I can't recommend her highly enough.
Lina has magic hands and is so intuitive. If there was an option to give more than 5 stars I would. Best massage I have ever had! I highly recommend OLA Chiropractic - great place, great team and you always get a warm and friendly welcome from the practice manager Jasmine too!
We have been having weekly treatments for almost 3 years as a family. Claire is exceptional as a practitioner. Ola is a beautiful calm environment in which to focus on your health and let the team support your body.
I've had chiropractic care from Claire a few times and she is wonderful. Intuitive, highly knowledgeable, caring, skillful--everything I would hope for in a chiropractor!