Sports Injury Treatment/Sports Massage
Is a branch of Remedial massage where the practitioner has specific knowledge of 'sports injuries'...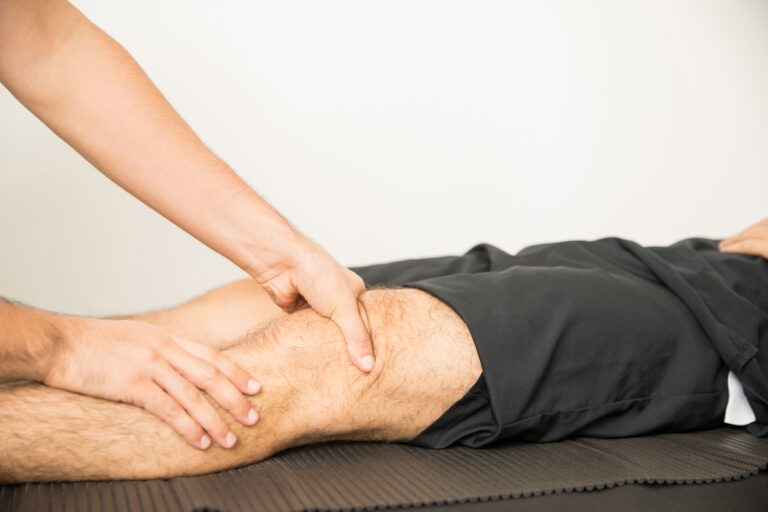 Is a branch of Remedial massage where the practitioner has specific knowledge of 'sports injuries', skills and techniques for their treatment and advice regarding after care with exercises and stretches. 'Sports injuries' can be induced by any repetitive overuse/misuse activities or by a history of acute injury. Sports massage is extremely useful for athletes in training, pre and post event and equally for those who don't play sport but perhaps spend long time in the same position or do physical work.
Therapists providing this service
We have the pleasure of working with many lovely people. Here is who will be working with you to provide this treatment.
There is a lovely relaxing feel at Ola and Claire and Elisha have done a fantastic job in getting my neck sorted. My treatment isn't even complete and everything is already feeling much less achey and more free. I feel more balanced generally and can really see the value so will definitely be checking in every so often for a little top up!
Ola is by far the best Chiropractic care I have experienced. Claire, Zehra and Elisha are exceptional practitioners and beautiful people and they work their magic every time. The clinic is beautifully set up and and a calm place to wait for your appointment. I recommend them highly.
Dr Claire is in an exceptional chiropractor who works in a truly unique way. Everything about her presence is deeply loving and caring and she is highly intuitive and responsive. Whatever the issue, Claire will meet with with so much care, honesty and expertise - I can't recommend her highly enough.
Lina has magic hands and is so intuitive. If there was an option to give more than 5 stars I would. Best massage I have ever had! I highly recommend OLA Chiropractic - great place, great team and you always get a warm and friendly welcome from the practice manager Jasmine too!
We have been having weekly treatments for almost 3 years as a family. Claire is exceptional as a practitioner. Ola is a beautiful calm environment in which to focus on your health and let the team support your body.
I've had chiropractic care from Claire a few times and she is wonderful. Intuitive, highly knowledgeable, caring, skillful--everything I would hope for in a chiropractor!