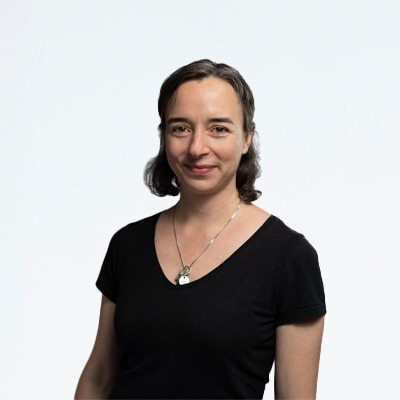 Caroline started her massage journey in 2011, whilst based in Brighton. Having been drawn to massage and alternative therapies more widely for many years before that, she finally made the leap and retrained as a massage therapist after the birth of her daughter, and qualified as a Holistic Massage Therapist in 2012. She then also gained certification in Pregnancy Massage, and went on to study the foundations of Advanced Clinical Massage at the Jing Institute.
Even before becoming a mother herself, Caroline had been wanting to care for and nurture babies into this world and support parents in doing so themselves. Aside from possibly becoming a midwife or doula herself, she felt that teaching baby massage would be a beautiful way towards that. Over time she has grown more and more convinced that the answer lies in supporting the parents themselves in becoming more grounded and healthy, as a solid foundation for caring for the baby and child. There are of course many other ways, but the one she has found for herself is through massage and the incredible and subtle power of therapeutic touch. She has in particular trained with Suzanne Yates from Well Mother and completed her extensive Massage in Pregnancy Diploma in 2013. In 2014, she became an Certified Infant Massage Instructor with the International Association of Infant Massage. Pre- and Postnatal work, and then including baby massage, were the main focus of her first years as massage therapist.
When Caroline was pregnant, she discovered Hydrotherm Massage with Claire Robillard from the Better Wellbeing System and loved it so much, that she decided to train in it herself after the birth of her son and her relocation to Devon in late 2015. This has been the main focus of her return to work throughout 2016. Hydrotherm gives Caroline an exciting opportunity to open up her offering to a wider range of people. She has completed the clinical and pregnancy modules of the Hydrotherm Massage Experience and is undertaking Hydrotherm Tranquil Sea Massage training in early 2017 in order to be able to offer safe, effective and nurturing massage for those with cancer as well. Hydrotherm Massage is suitable for all people, which is part of the beauty of it – you can find out more about Hydrotherm specifically on the 'Other Therapies' page of the Ola website http://www.totneschiropractic.co.uk/other-therapies
" The treatments I had with Caroline were my first experiences of Hydrotherm, and I would thoroughly recommend the treatment and Caroline as a practitioner. The consultation enabled the treatment to be highly tailored to my needs and everything felt spacious and unhurried. I released physical and emotional tension, within the safely held beautiful space of Ola. A real treat in my busy life. "
The Hydrotherm massage with Caroline was incredible. Loved the floaty movements and the warmth of the bed (what an awesome idea!) and her presence with her hands and being
My experience with Hydrotherm massage has been unlike any other massage I've had - the warmth of the heated pads helped my body relax deeply into the massage and eased my aches and pains. I loved feeling in contact with both the gentle heat and the movement of the water. The whole thing felt very fluid, relaxing and at the same time energising. My partner said I seemed transformed afterwards. Thank you!
The massage was amazing! Caroline is very skilled and I felt energised afterwards and for days afterwards too. Thank you!