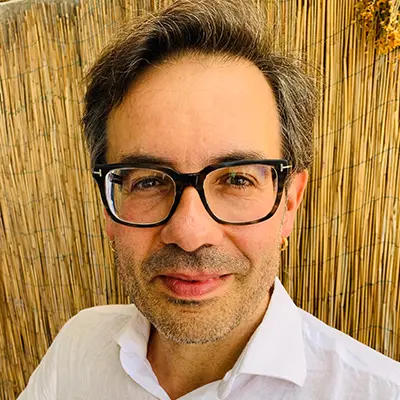 I am an experienced practitioner that takes an integrated approach, drawing on Five Element Acupuncture, Traditional Chinese Medicine, Gut & Physiology (GAPS) nutritional system, Human Design, and other energy-work disciplines, that I call Alchemical Acupuncture.
I counsel clients on psychological and emotional issues that contribute to illness, helping people work through mental and energetic blocks that obstruct recovery.
I enjoy good food, good literature, music, and spending time with people. I am father to 2 grown boys (20 & 16yrs) who teach and inspire me all the time.
I have regular massages from Joseph and I have felt the many benefits of these. It took me a very long time and many disappointments before I finally found in Joseph the therapist I and my body appreciate. He has great knowledge of the body, learned and intuitive, and massages with confidence and beautiful sensitivity. I have had a very bad motorbike accident and over a few months Joseph was able to help me to get the movement back in my knee and leg, and work deeply into the scar tissue with great success. His friendly, simple, and kindhearted approach will be welcomed by young and old, female and male. I like very deep massages which Joseph does by taking me with him to the depth rather than just a brutal approach. And yet his pressure is very flexible depending on the body's need. I will not go anywhere else for a massage and highly recommend him.
Joseph's massage provides a delicate balance for me of deep tissue, strong massage, mixed with sensitivity and deep presence. The result is a quality of touch that I find deeply healing and beautiful. I would always recommend Joseph to anyone who wants a massage of a very high standard.
An old injury to an Achilles heel had left me limping for months after my initial recovery. Joseph skilfully broke down the stiff inflammation, and within days I could walk down the stairs with ease again. Without exaggerating, this was one of the most direct and effective treatments I have ever experienced. I highly recommend Joseph's capable body work to anyone who needs to get to the root of muscular pain, or simply wants a deep massage
Joseph came recommended by several locals. I was in such a bad way and didn't know where to go with my fairly chronic back issue. Joseph immediately made me feel comfortable with manner and comprehensive questioning. He ensured sessions covered techniques to take away and incorporate not only into physical exertion but also everyday life. The deep tissue massage has hugely helped after a number of therapies and I also feel enabled to assist my recovery with a tool kit of exercises and theories that he helped forge with me. Could not recommend Joseph's services enough
I highly recommend Joseph as a very skilled and intuitive masseur. I have been receiving massages from him for a number of years and I so appreciate his ability to work deeply, sensitively and to hear and respond to my needs and also to provide a deeply calming and soothing space.
I've been going to Joseph for massage for many years now. He has a wonderful calm and grounded presence and unknots my body like no-one else. I also appreciate all the extra touches that calm the nervous system and make the session a beautiful, nourishing treat for the senses with sound and aroma as well as massage. He has a great knowledge of the body and I recommend him highly.