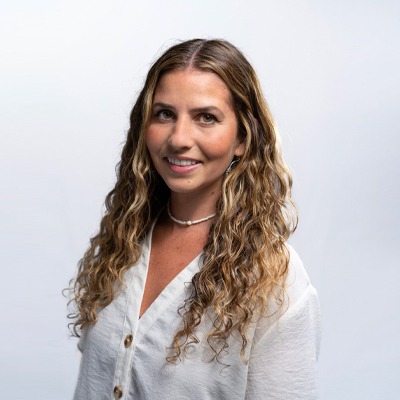 Practice Manager, Jasmine is the backbone of The Ola Centre and ensures your appointments run smoothly, on time and all your needs are met on the front desk, as well as throughout your course of care.
She has been a member of the Ola team for over 5 years now, with a previous 10 years experience at other Chiropractic clinics.
Jasmine suffered with chronic neck & back pain from a young age and received further injuries from a car accident in 2014. Chiropractic has played a huge role in supporting her healing journey and therefore Jasmine is a huge Chiropractic advocate!
In Jasmine's spare time, you'll probably find her at the theatre, she is a keen musical theatre performer, regularly rehearsing for the next production!
Jasmine is thoroughly enjoying her position as Practice Manager and hopes that she is able to inspire clients on their mission to well-being, because of her true belief and own experience at Ola Chiropractic.
" The treatments I had with Caroline were my first experiences of Hydrotherm, and I would thoroughly recommend the treatment and Caroline as a practitioner. The consultation enabled the treatment to be highly tailored to my needs and everything felt spacious and unhurried. I released physical and emotional tension, within the safely held beautiful space of Ola. A real treat in my busy life. "
The Hydrotherm massage with Caroline was incredible. Loved the floaty movements and the warmth of the bed (what an awesome idea!) and her presence with her hands and being
My experience with Hydrotherm massage has been unlike any other massage I've had - the warmth of the heated pads helped my body relax deeply into the massage and eased my aches and pains. I loved feeling in contact with both the gentle heat and the movement of the water. The whole thing felt very fluid, relaxing and at the same time energising. My partner said I seemed transformed afterwards. Thank you!
The massage was amazing! Caroline is very skilled and I felt energised afterwards and for days afterwards too. Thank you!