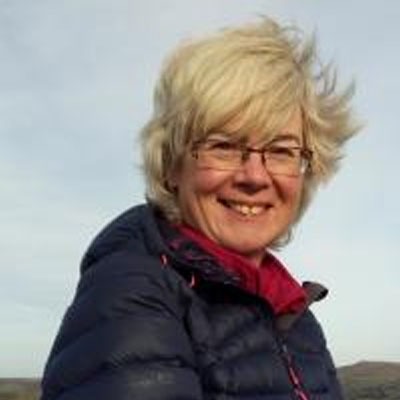 I offer therapeutic and deep tissue massage, helping you reconnect with your body and with yourself. I tailor each treatment to the individual, offering a holistic, therapeutic approach, as well as working on specific problems such as muscular pain and tension, arthritis, lower back pain and joint problems. Massage can help relieve stress and tension held in the body, helping you release, relax and replenish yourself. Deep relaxation helps soothe your nervous system, enabling your body to function better, improving circulation, breathing and digestion. Massage can also help restore mobility and flexibility, softening muscles, relieving pain and encouraging greater movement in your joints. Sometimes I suggest simple exercises to do at home to help build on the effects of the treatment, involving you actively in your healing process.
With over twenty-five years' experience I bring maturity and empathy to my practice, and enjoy working with a wide range of people. Before moving to Devon a few years ago I practised in Bristol and was based at Neal's Yard Remedies for 12 years. I have developed my style of massage from two very different massage trainings: the first in Therapeutic Massage, with the College of Holistic Medicine in Glasgow in 1996. This approach includes a variety of different techniques including deep tissue work, Swedish massage strokes, pressure points and gentle movement. I followed this in 2000 with a year's training in Meir Schneider's Self-Healing massage. Here I learnt to combine gentle movement with a range of different techniques such as stretching, gentle rocking and working with the client in different positions.
I am also a qualified homeopath and have been in practice since 2002. I am currently on sabbatical from homeopathy in order to focus on my massage practice and engage in further training. I also work as a gardener and love the balance between working with people and with the earth. I also find gardening very beneficial for my own health and wellbeing.
I am fully insured as a massage practitioner. I am registered with the Massage Therapy Institute and abide by their Code of Practice and requirements for ongoing professional development.
To arrange an appointment please contact me directly:
I have been having a regular massage from Jenny for several years. It relaxes me both mentally and physically and really helps me stay on top of things in an ever more demanding world. It's something I would thoroughly recommend.
I have been having massage from Jenny for many years. I find it very relaxing and it boosts my circulation and sense of wellbeing.