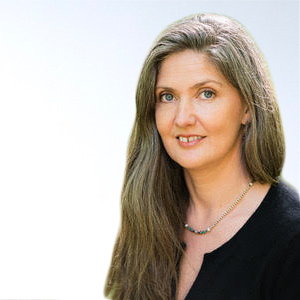 Kirstie has been a body worker for over 20 years and has a passion to support people to come into a deeper relationship with their body.  
She offers Deep Tissue Massage combining various techniques that she has studied over the years (Ayurvedic yoga massage, Altai massage and Abhyanga massage and many years practice). As well as Craniosacral Therapy and TRE Tension/Trauma Releasing Exercises.
For further information on any of these practices or to read more about Kirstie please go to kirstieoleary.co.uk where you can also contact her directly. 
Email: nandanoleary@gmail.com
I have had various sessions of CST with Kirstie. She provides a warm, safe space in which to deeply relax and be nurtured. Her professional yet friendly nature made me feel comfortable and I was able to really let go and be held in that beautiful healing space that can occur when we totally relax and allow our bodies to do what they need to do.
I've experienced a multitude of emotional release practices and trauma work but TRE has been a revelation. Its shear simplicity is genius, but underneath there is a complex understanding of trauma and how the body can easily release this through a natural unwinding of the body. Kirstie facilitates TRE with clarity, wisdom and much warmth. Her guidance is gentle and affirming and I feel totally safe working through vulnerable energies with her. I can't recommend her and TRE enough.
I can honestly say that the TRE session I had recently with Kirstie O'Leary has bought about change in my life. I had no idea of how much tension was locked in my body. The experience of the tremors was most unexpected, strong shakes moved through my body, releasing energy, yet they seemed to come from nowhere The sensations were not unpleasant and I could feel clearly this was good for my body. Kirstie was right there with me, not too close, not too distant, A powerful holding presence.
This afternoon for the first time in weeks I feel a freedom in my body. I feel more integrated. I was able to complete some physicals tasks when i got home which in turn has lead to a reduction in my anxiety. Good stuff. I really appreciate the way in which you held the space for the 2 sessions I attended. It helped me be receptive I think. Now I will take some more me time and have a nice read… be gentle with strength.. your suggestion that "less is more" is vital for me to be mindful of… and not just with regard to TRE either…! Thanks again.
Kirstie has great skills, her personal path is truthful, clear and authentic and this comes across in her being thus her work. Ayurvedic yoga massage, not only allowed my body to feel blissfully relaxed, it also felt simultaneously worked, my skin from the calamus root powder she used felt glowing afterwards. Kirstie has worked with me for years, personally and with my clients, I strongly recommend this for all.
Kirstie gives a deep massage with a therapeutic touch. After regular session with Kirstie my back pain eased, I can say these are the best treatments I have ever had, and I have tried out many formats to heal my back pain.