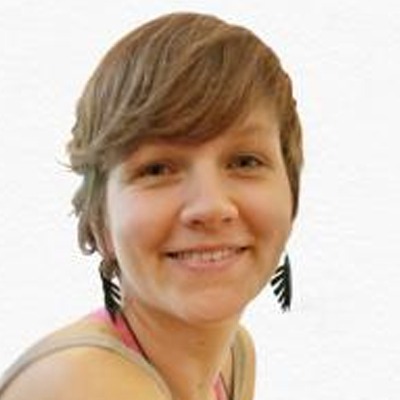 Shiatsu (Japanese for 'finger pressure') is a fully clothed, hands-on, healing therapy. It usually takes place on a mat on the floor, or seated on a chair or stool.Originally from Japan, it has several complex and comprehensive theories that it draws on including Traditional Chinese Medicine, Macrobiotic Yin Yang theory and Western physiology and psychology.
Shiatsu is very flexible in its application, and uses appropriate pressure, stretches, movement, stillness and points to aid the natural healing process of the body, mind and soul.
Shiatsu sessions with me have great benefit to; 
those who are looking for more embodiment
people who feel scattered/fragmented and want to feel more grounded
those who have something going on that they can't name which they would like to explore through a series of sessions to work towards resolution
physical injury/limitations and health concerns
people who are looking for emotional support through changes, stress and times of grief
dancers and physical performance artists
those looking for regular, or ad-hoc, self-care maintenance
I am passionate about sharing my skills with people in order to facilitate transformative healing. The creation of a safe space for each individual is paramount to me, and I welcome your active participation in the treatment to reach maximum potential from the sessions.
My experience, knowing and understandings from life and training programmes create a reference that I use to inform our sessions, but this is not all that guides me. I listen finely to each and every moment you bring into the space. This allows you, as the receiver, the opportunity to explore your experience of yourself; body, emotion, sensations, and work towards a place of ease and freedom.
If desired I offer recommendations varying from exercises, dietary explorations and personal enquiry.
A little about me:
My interests vary and include but are not limited to: Taiko drumming, Theatre of the Oppressed, authentic relating, Queer theory, dance and performance art. I like diversity, questioning and finding out what lies beneath.
I began my shiatsu training in 2006, qualified in 2010 and have since participated in several post-graduate courses and continue to do so. I have taught at the International Macrobiotic School and continue to deliver workshops at festivals. I am currently looking at how to combine my passion for performance & self-expression with my healing practice.
I practice at Ola Chiropractic, Totnes Monday-Thursday on a weekly basis and in London and Bristol on an ad-hoc monthly basis.
1st consultations last approx 75-90mins, subsequent sessions approx 60mins.
Sliding scale available as are block booking discounts.Feel free to contact me to discuss your needs and book!
Lumi is an exceptional practitioner. When I feel called to receive a treatment, Lumi is my first go-to. Their skill, presence and tenderness of care combine to create a very tight container for me to enter into the depth that Shiatsu offers. Lumi's enthusiasm for Shiatsu's healing powers bring a powerful sparkle to their experience and learning. And I trust Lumi; that is the main thing. I trust them in their ground and in their heart-centred staying power; in their touch and in their skilful, subtle tracking of my energy and body. I always feel held and received in where I'm at and where I arrive to through a session. And I always feel the permission to be fully participant in my own Shiatsu experience. Together these things give me reason to whole-heartedly recommend Lumi as a Shiatsu therapist and healer. Experience this potent art of healing - go to Lumi.
My personal experience of Shiatsu with Lumi has been very positive. They seems to intuitively know which particular area needs attention/work and their therapy has achieved beneficial results for me. One specific area of great improvement for me through Shiatsu are my feet, enabling stronger connection between feet and ground, facilitating easier walking barefoot and better balance. I find the Shiatsu treatment itself usually very relaxing and calming for my mind, yet energising for my body and I mostly feel taller and much more supple following treatment. I wouldn't hesitate to recommend Shiatsu therapy with Lumi to anyone who is looking to improve general or specific mental, spiritual or physical health and well being for themself.
I've had the benefit of Shiatsu treatments with Lumi on several occasions, usually soon after getting off an airplane. Lumi has a wonderful ability to speak to the body through their hands in such a way that the body feels safe to almost immediately release whatever it was holding and come into balance. Over the years I've experienced many different kinds of body work offered by many different practitioners. Lumi is one of the best.
Lumi treated me when I was going through a very difficult time physically and emotionally and enabled me to be freer in mind and body. The difference it made to my life was incredible. I can't ever thank Lumi enough
Lumi designed the shiatsu treatments to suit how I was feeling each time I saw them - sometimes firm, sometimes gentle. But always nourishing and a powerful transformational experience
This completely blew me away and surpassed all of my expectations by far. Just an incredible experience which has stayed with me for years. I can't thank Lumi enough. They are an outstanding Shiatsu practitioner. I will definitely be booking another session when I'm next in the UK
Receiving shiatsu from Lumi is always a deep and nourishing experience. Each time it is different and their gentle and caring nature puts me at ease instantly. Lumi has a way of reading my energy and translating what my body needs. Lumi is not only an exceptional practitioner but has the ability to totally hold the space for me in a completely altruistic way. It is always a profound and healing session.
I'd had a shiatsu many years ago and though I didn't enjoy the experience with that practitioner I decided to try again after Lumi was strongly recommended by a colleague. Lumi has magic hands and a generosity of spirit which makes you feel genuinely held during the experience and I use the word experience rather than massage because for me that's what it was and has been since. On a physical level after a session I've felt both energised and calm in a way that has felt grounded/earthed. On an emotional level I have been able to release emotions that have been blocked for years and feeling totally safe and not judged in the process. Lumi has a huge capacity to simply be there for you, it's a rare thing indeed. Thank you Lumi ever grateful.
The effects of Lumi's keen intuition and warm spritely charm continue to impact my daily life. And it becomes more moving for me as time passes and the seeds that were planted all those years ago begin to sprout and bud. Over seven years ago I was embroiled in a not uncommon tangle of anxiety and stress and negative habit patterns. With Shiatsu and macrobiotics very much in their heart Lumi made gentle suggestions and pursued a line of mind/bodywork that aided my body to start the process of rebooting. A huge amount of love and gratitude to Lumi, as always.