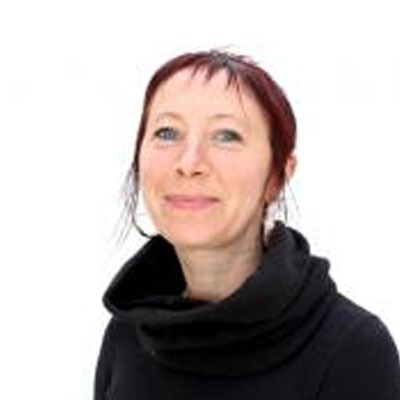 The type of therapies Pippa offers;
Traditional Swedish Style Massage for relaxation
Deep tissue massage ( moving deeper into the muscle tissue to release and releive tension)
Remedial massage and bodywork ( a form of massage that offers advanced techniques enabling the therapist to work with more specific acute and chronic injuries over a 6 to 12 week period)
Reflexology ( a holistic treatment using pressure points through the feet and hands
Myofascial release ( a very effective bodywork technique that works with the fascia. The fascia is a 3d web of connective tissue within the body, it infuses supports and surrounds all organs and tissues within the body, down to cellular leevel. This technique is used to deal with chronic injuries at their root, often dealing with the physical and emotional component of the injury.
Experiential/ Embodied Anatomy and Somatic Practice – Both of which have influenced my Therapy Sessions in a way that enables me to offer a creative, intuitive sensitive and profound sense of well-being both for my client and self. Inviting a deep feeling of rest, embodiment, softening, unwinding and a coming home into one's own body.
One to one Yoga sessions that are designed to work with the bodies natural response to movement and posture. A style of yoga that is based on working from our core elements and our natural processes in realigning, reconnecting and releasing . Awakening the spine, exploring ways to fully inhabit our bodies as well as strentgthen. To balance our nervous systems and our sense of feeling in response to ourselves and the world around us. This style of teaching is a profound and delicious embodied journey and exploration through the practice of yoga with a kind, mindful and playful approach. The idea is to design bespoke yoga sessions and if desired or felt beneficail to use in combination with any of the other therapies I am trained in, Having in mind to create a unique and more advantageous approach in disovering the process required to accomplish the desired goal. Please call or email for more information on my availability for the yoga sessions.


Reflexology Lymphatic Drainage RLD is an award winning reflexology technique which focuses on stimulating the lymphatic reflexes on the feet. The aim is to cause an effect on the lymphatic system in the body. It is a unique sequence that has been researched and developed by Sally Kay, whilst working in Cancer Care. RLD has been clinically proven to help with Lymphedema
Specialising in relaxation, deep tissue, remedial massage and bodywork. Complimented by the integration of myofascial release techniques, reflexology, breathework, mindfullness and movement.
For those seeking a treatment that moves a little deeper and embodies the whole person whilst still offering the relaxation of massage.
With over 15years of experience, training and understanding of the bodies needs both physically and emotionally,her practice is based on holistic, sensitive and bespoke treatments that have proven to offer relief and remedy from stress, pain, injury and tension as well as more specific conditions.
The Pear Tree Room at Ola has been designed beautifully,offering a wholesome, warm supportive,cosy,confidential and blissfully relaxing space where one will be nourished, nurtured, can unwind and take rest. "The simplicity of being still, breathing and feeling held can offer each and every one of us something so profound and something so essential for our sense of well being".
The different styles of treatment can be offered individually or in combination depending on what a persons needs are. Throughout the sessions. Pippa will also be able to intuit the needs of her clients and then be able to offer the most nourishment and help guide in a positive direction.
She has built up a well regarded practice in her years at Ola and much to her delight has many devoted and faithful clients.
Contact Pippa by phone (07807 969642) or via pippagriffin@hotmail.co.uk.
Prices and Treatment Times
45mins – £45
60mins – £50
75mins – £55
90mins – £65
2hrs – £90 – reflexology treatment and full body massage combined.
Yoga – £35 per hour.
I can arrive in Pippa's lovely room stressed, exhausted and anxious, within 1 hour I have moved to another level in body and mind. It is a truely wonderful experience.
5 star Pippa is great at what she does and helps me get through stressful times in life by making a regular massage appointment sheer I only have to focus on what I need rather than everyone else. Would thoroughly recommend her to you all and on top of that she is such a lovely person to know!
As an experienced massage therapist myself and having received a lot of massage over the years from other therapists means, I am a very fussy and hard to please. I have been looking for a long time to find another therapist who can live up to my expectations and Pippa certainly does. I receive a massage from her on a regular basis and find it to be deeply relaxing, nurturing, healing, and releasing on both a physical, mental and emotional level. She has a calm and gentle manner which compliments her knowledge, training and intuition, which leaves me feeling deeply nourished on all levels
I have been having a massage from Pippa for the past 4 years . Having had a regular massage over the past 30 years I consider myself somewhat of a seasoned receiver. i therefore am most particular as to whom I receive treatments from. Pippa's style of massage, for me, is exceptional for many reasons. Firstly her energy, her warmth and personality put me at ease within minutes of my first treatment. Her technique and knowledge of this art coupled with the afore mentioned make her for me a 'monthly must have'. until she leaves or gives up I will not consider looking elsewhere
Pippas massage is simply the ultimate relaxing experience
I think Pippa is the best massage therapist I have ever found. From the first time I visited she made me feel very comfortable.She has a calming, gentle presence but is strong a sure when massaging and I have never found a therapist who feels as committed and present during each massage as she does.I love all the different techniques she knows and how they combine to make a mini adventure in massage which feels slightly different in each session. Something about the trust she evokes also allows my mind to wander off and let go in away that feels enjoyable and creative and I never absorb any sense of hurry, rush or tension from her, By the end of the hour I feel wonderfully dozy and relaxed and usually sleep well that night. I would recommend her massages to everyone, whether they have a particular problem area that needs sorting out or just want to come down a notch or two, The only down side is they are rather addictiv
Pippa is a true intuitive. Her ability to tune in to the body and energies are subtle, beautiful and profound
In my opinion Pippa is an incredible therapist and healer. I am blown away by her knowledge of the body and sensitivity in identifying areas of the body that need manipulation and healing. I always come away from my treatments feeling that I have been given a focused, deep and truly holistic session. I would highly reccomend Pippa and I am deeply grateful for her knowledge and expertise